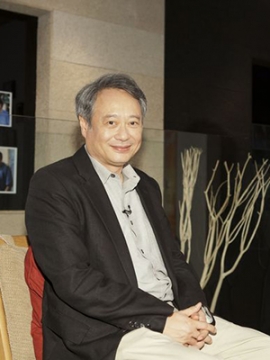 Art Avenue:Ang Lee
The Pride of Taiwan and world-class director Ang Lee brings his latest film "The Life of Pi" back to Taiwan.
Synopsis
藝文大道:李安 Art Avenue: Ang Lee
"The Life of Pi"is filmed across three continents while it has its main shots filmed in Taiwan. Engaging 3D technology for the first time, Ang Lee presents to his audience a spiritual odyssey with an exquisite level of craftsmanship. The main character's adventures veer its audience towards a whole new visual experience and reveal Ang Lee's incredible imagination.
How does Ang Lee turn a film deemed by many of his fellow directors as a story that can't be presented in cinema into a beautiful, exotic, yet compact creation? For the movie's content, Ang Lee pushes to create a unique world filled with courage, perseverance, power, and hope; as for the visual effects, he has pushed film-making technology up another notch as he successfully combines film industry science and art in "The Life of Pi." Want to know more about the fantastic adventures behind Ang Lee's film scenes? Be sure to watch this episode's "Art Avenue: Ang Lee."
Information
■ Language:Mandarin
■ Episode number:1
■ Duration:60mins