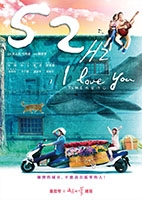 52Hz, I love you
Synopsis
In a crowded city, lonely people are everywhere. They yearn for love, but are afraid of it because love is like a rose with thorns.
On Valentine's Day, everyone is celebrating love in the streets of Taipei, including a young lady over 30 who is looking for love, a young man who is almost 30 waiting for love, a 30-something couple who have been together for ten years and are living under financial pressure, a middle-aged baker who lost his wife, a florist over 50 who still longs to be loved, and a lesbian couple who are never approved by anyone but don't care what others think of them. On this day, you can do anything, so they step onto the stage to sing their humorous and romantic love songs. In love, everyone will be heard sooner or later, and loneliness is but the
beginning of every story.
Information
Director:WEI Te-Sheng
Cast:LIN Chung-Yu、CHUANG Chuan-Ying、Suming Rupi、Mify CHEN、Sandrine Pinna、Nolay Piho、Cyndi Chao、Chien-Na Lee
Running Time:110 mins
Genre:Musical、Comedy、Romance
Rating:G
Language:Mandarin
Subtitles:CEs
Version:Theatrical
Territory:Taiwan
Released in Taiwan: 2017/01/26
Box Office in Taiwan:USD$ 51,437
In Flight Releases From:2017 / 8