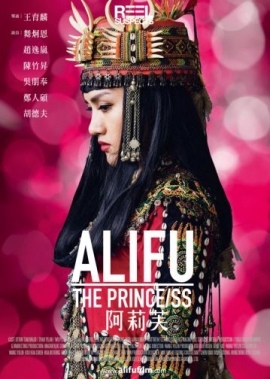 Alifu,the prince/ss
Synopsis
Alifu is an aboriginal boy who works at a salon in the city. He has a dream - to become a woman. As the only son of the tribal chief, Alifu is under the pressure of succeeding to the chief. Peizhan, a lesbian and also Alifu's roommate and colleague, is always on his side. However, as the days goes by, she has found out that her feeling to Alifu is not only just as a friend but also as a lover.
Sherry, a transsexual, runs a Drag Queen Show bar. She has suffered from the illness that having too many surgeries without a word of complaint. Because she understands that it's the price of her being a woman. Wu, a plumper, is the only old friend of sherry. He has accompanied with Sherry till the last day of her life. They know everything is going to collapse, and they are going with it
Chris, a civil servant, does the Drag Queen in Sherry's bar to relieve his daily stress. He has been in a relationship with Angie, a piano teacher, for 20 years.
One day, Chris met Alifu in sherry's bar, and Alifu is attracted by the mystery of Chris. Suddenly, everything is going to change.There are three kinds of relationships with different ages and with different gender. And the only important thing to them is love.
Information
Director:Yu-Lin Wang
Cast:Utjung Tjakivalid(Chris Wu Chiung-En)、Yi-lan Chao、Bamboo Chu-Sheng Chen、Pong Fong Wu、Jen-Shuo Cheng、Parangalan
Running Time:96 mins
Genre:Drama
Rating:PG-15
Language:Mandarin
Subtitles:CEs
Version:Edited
Territory:Taiwan
Released in Taiwan: 2017/12/3
Box Office in Taiwan:USD$ 72,444
In Flight Releases From:2018 / 4