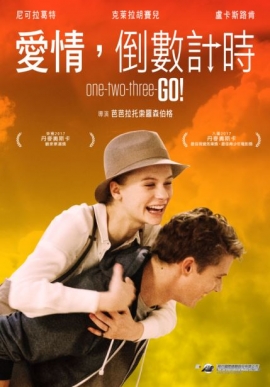 One-two three Go
★2017 Robert Awards-Blockbuster Audience Award
★
Nominated
-
2017 Robert Awards
-
Best Children & Youth Film
、
Best Visual Effects
Synopsis
LOVE while you've got love to give.
LIVE while you've got life to live.
Jeppe and Cecilie meet in their high school freshman year and immediately fall in love. But life doesn't turn out the way Jeppe imagines, as Cecilie carries a dark secret that will impact their growing relation. Cecilie has cancer but finds comfort in Jeppe's kindness, understanding, and willingness to listen; a support that she doesn't get from her parents. Together they realize how fragile life is and decide to make every second count.
Information
Director:Barbara Topsøe-Rothenborg
Cast:Nikolaj Groth、Clara Rosager、Lukas Løkken
Running Time:110 mins
Genre:Romance
Rating:PG
Language:Danish
Subtitles:CEs
Version:Theatrical
Territory:Taiwan
Released in Denmark:2016/5/4
In Flight Releases From:2018 / 8