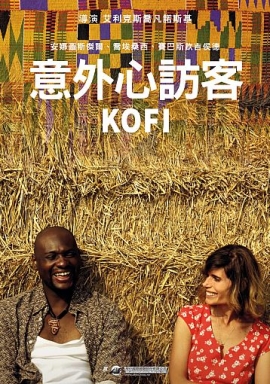 Kofi
Synopsis
Katrin is 39 years old and working her butt off as a consultant. But the only thing she really wants is a child. Before turning 40, she definitely wants to become pregnant. Her fiancée, Karl has no such intention at the moment. All the pressure Katrin puts on him, to finally make her pregnant, has killed his libido for good.
Well, there is one problem, but one is never enough!
Katrin inherits her mother's house. She has not been in touch with her for r 15 years. And then, there is Kofi, Kofi who? Kofi Opoku, a refugee from Ghana, who is hiding from extradition in that house. Away with him. But as he tells s Katrin, that he has been taking care of the m mother the past few months, Katrin lets him stay for now and wants to know everything ab bout the last days of her mother's life.
While they talk, she also learn ns that Kofi has been present and witnessed a all the more or less embarrassing "lets-make-a-baby-sessions" with Karl. Now Katrin is about to through him out for good, but Kofi makes a very tempting proposal!
Information
Director:Alex Jovanoski
Cast:Anne Tuescher、Joel Sansi、Sebastian Gerold
Running Time:97 mins
Genre:Drama、Romance
Rating:PG13
Language:German
Subtitles:CEs
Version:Edited
Territory:Taiwan
Released in Germany:2018/1/1
Box Office in Germany:TBA
Released in Taiwan:TBD
Box Office in Taiwan:TBA
In Flight Releases From:2018 / 10